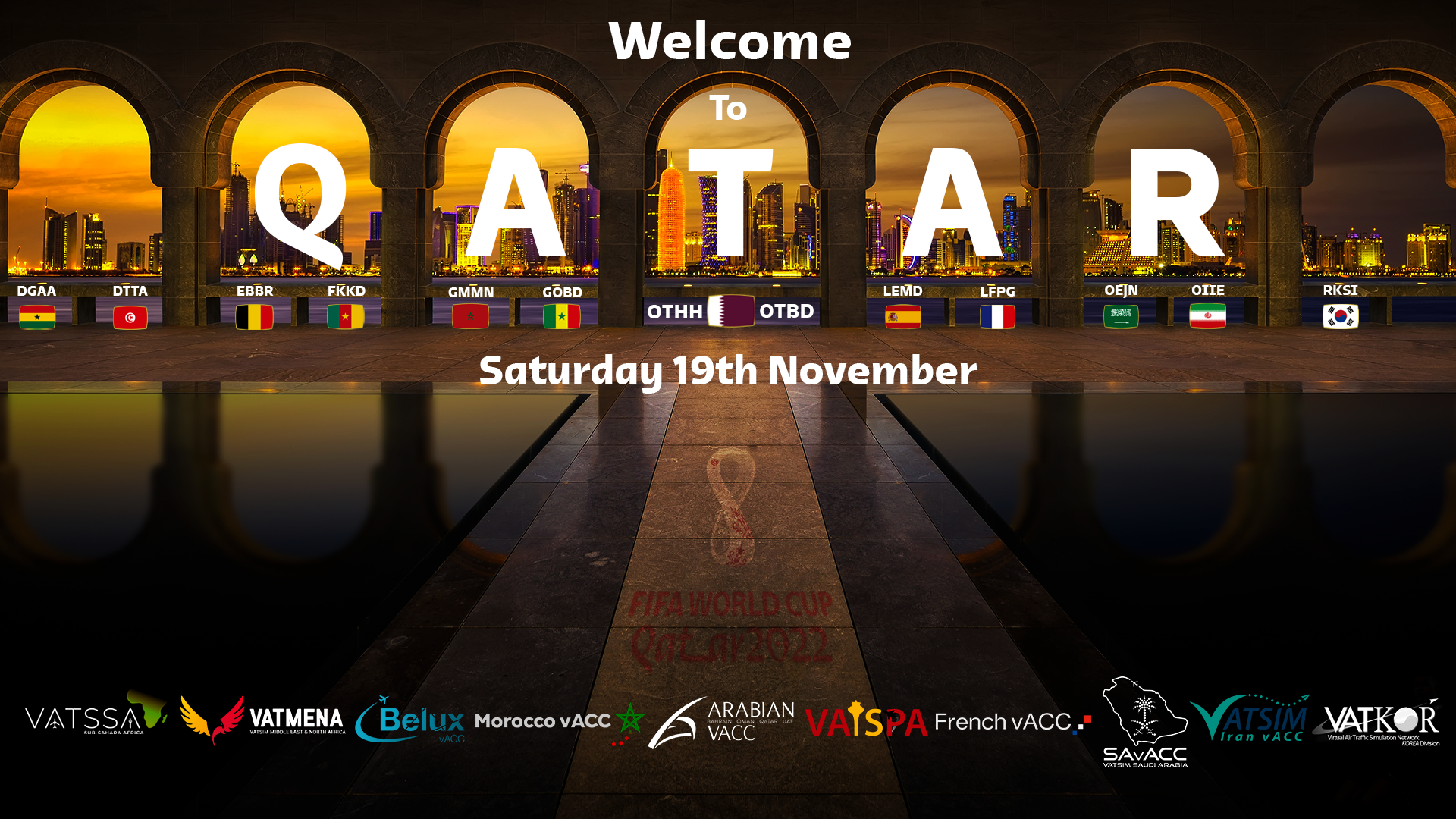 ---
Are you ready for world cup 2022!? This is your chance to bring one of the qualified teams to the host country of Qatar where arrival services will be provided at both Hamad Intl. (OTHH) and Doha Intl. (OTBD) since its reopening specifically for the World Cup! Qatar will be providing arrival services from 15:00 till 20:00 UTC. This means you are able to choose a wide range of aircraft into Qatar including private jet aircraft such as the Challenger 600!
Imam Khomeini International Airport - IKA (OIIE) is one of the participants of this big event and welcome departures from 14:00 till 17:00 UTC. While arriving in both Hamad Intl. and Doha Intl. airports it is very important that pilots are arriving with an up-to-date AIRAC cycle from AIRAC 2210 onwards as the airspace of Doha has recently gone a restructure in procedures and the implementation of a new Flight Information Region (FIR)!
Route: EGVEL UP574 SYZ R659 VEDED See you all up there!
See you all up there!