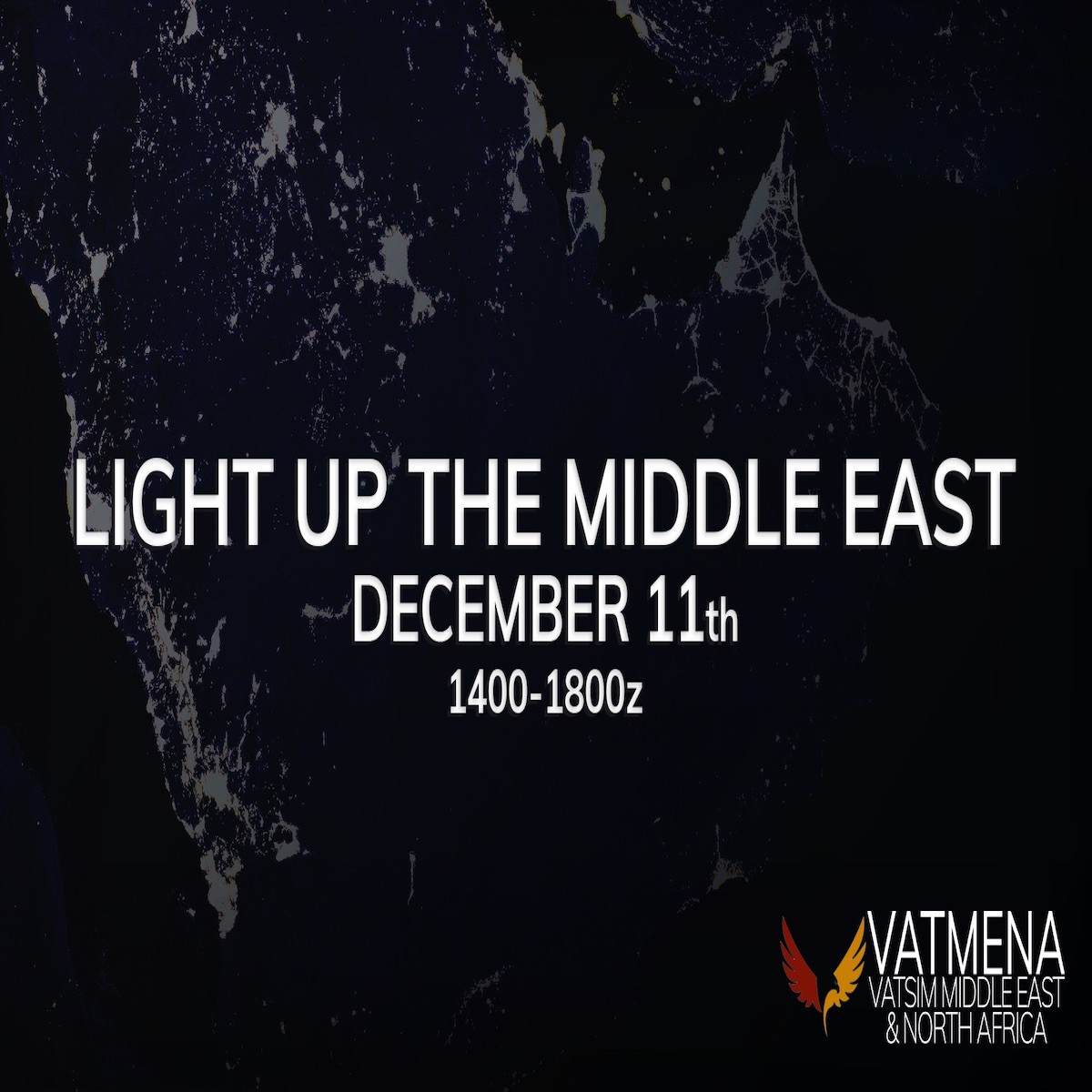 ---
There will be full ATC across the Middle-East for a full 4 hours, from 1400z-1800z! You will be able to fly across the Middle-East with full ATC!
"Monitor Unicom 122.800" is no more!
VATMENA is welcoming everyone to fly, whether it is a short flight or a long hop, the middle east will be open.
Tehran TMA will be covered by Iran vACC for this event.
Happy flying!